Your digital learning agency
Happiness Agency is a new generation training organization that offers innovative eLearning solutions. The choice of micro learning and mobile first allows us to respond to the new challenges of soft skills development. Happiness Agency helps you to digitalize your training processes and to put them in the pocket (and in the head) of your teams.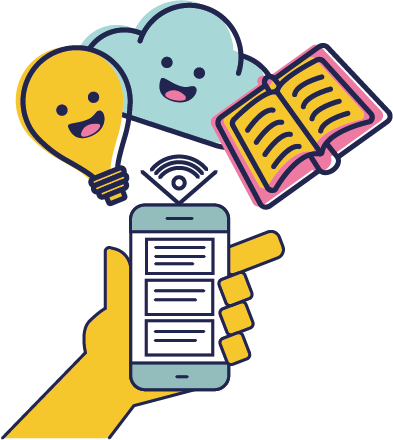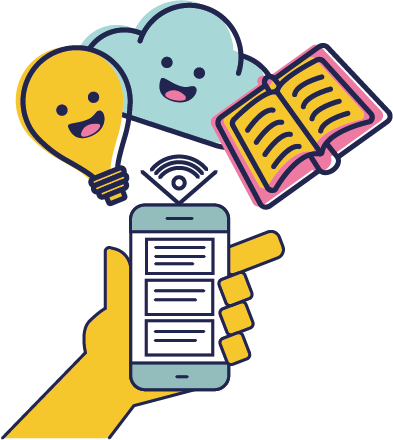 The basic principles of your eLearning solution
Mobile first
to follow you anywhere and anytime
Micro learning
to provide rhythm and capture attention
Gamification
to learn while having fun
Story telling
to tell a story and interest
Training offer 100% digital or hybrid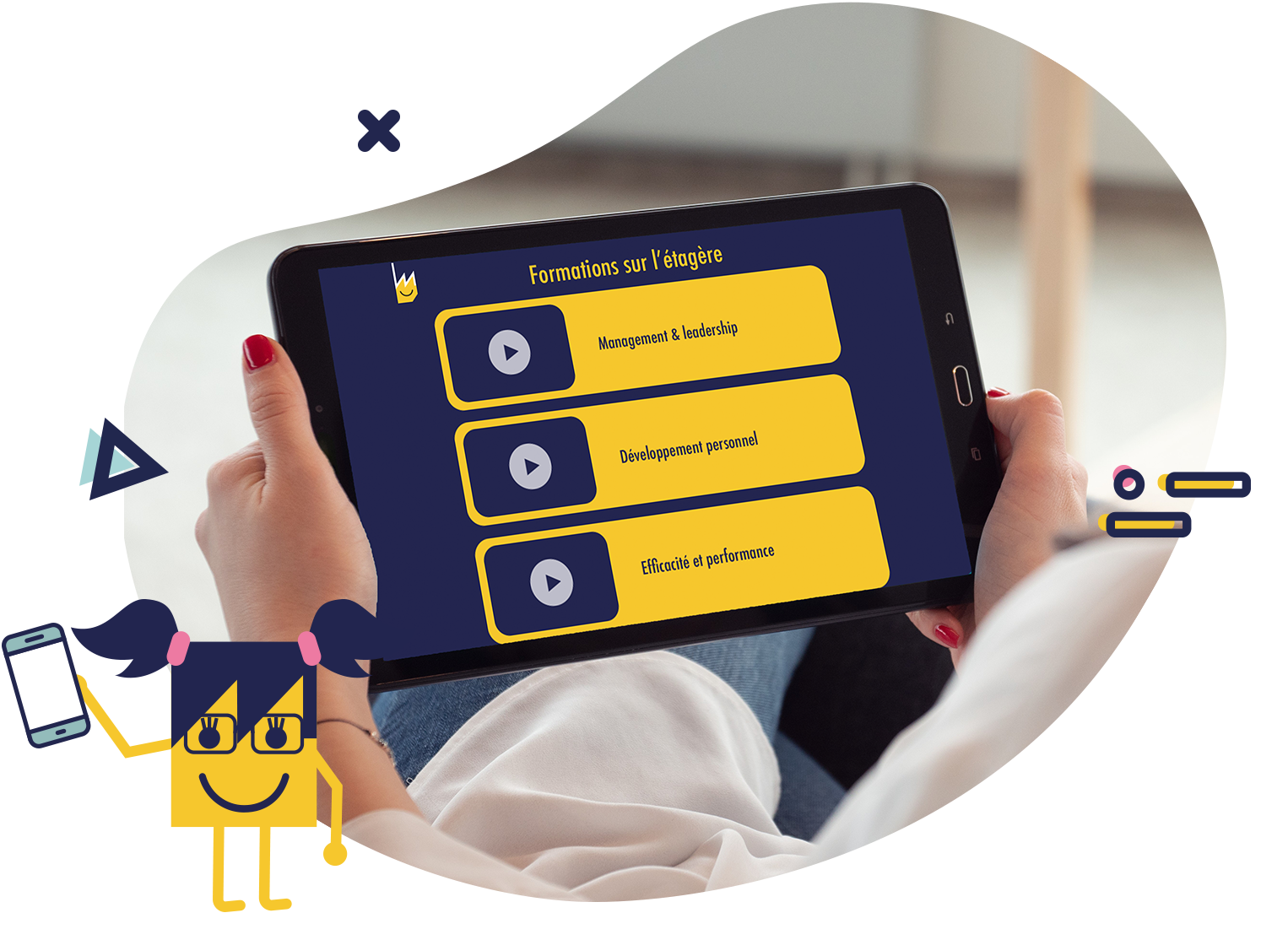 eLearning courses on the shelf
Get access to more than 100 training courses ready to be used by your teams. Available in mobile learning or eLearning (computer and tablet), our modules can be accessed anywhere (office, home, transport) and even offline thanks to the download function.
Blended learning
Complement the digital mobile learning and eLearning modules with human support (virtual class, face-to-face, coaching, etc.) Alternate formats that complement and enrich each other. Create a personalized system for an optimal learning experience.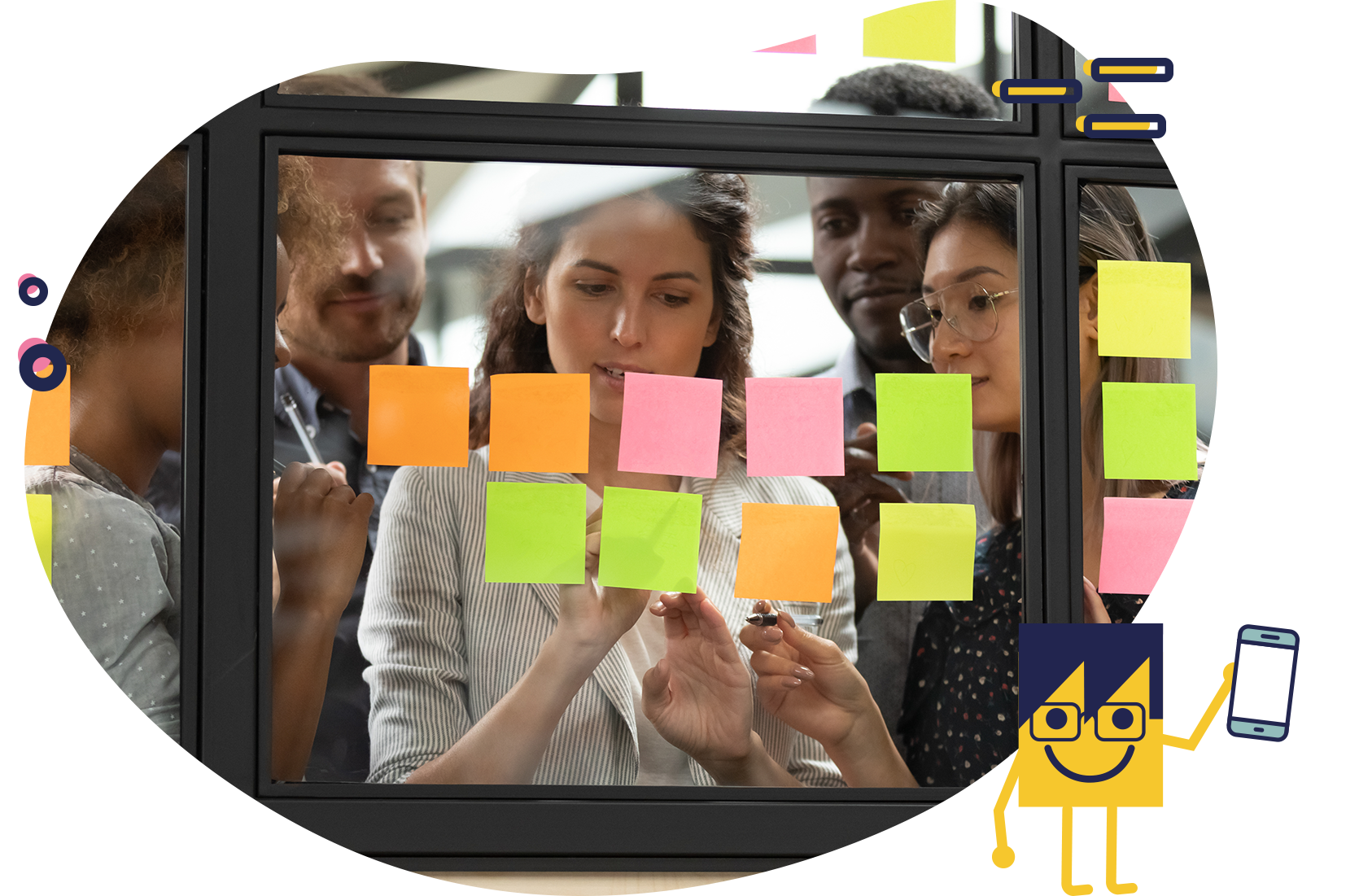 Customized training
Define your continuous improvement process according to your needs. Give your materials a new lease on life and offer a unique and branded learning experience.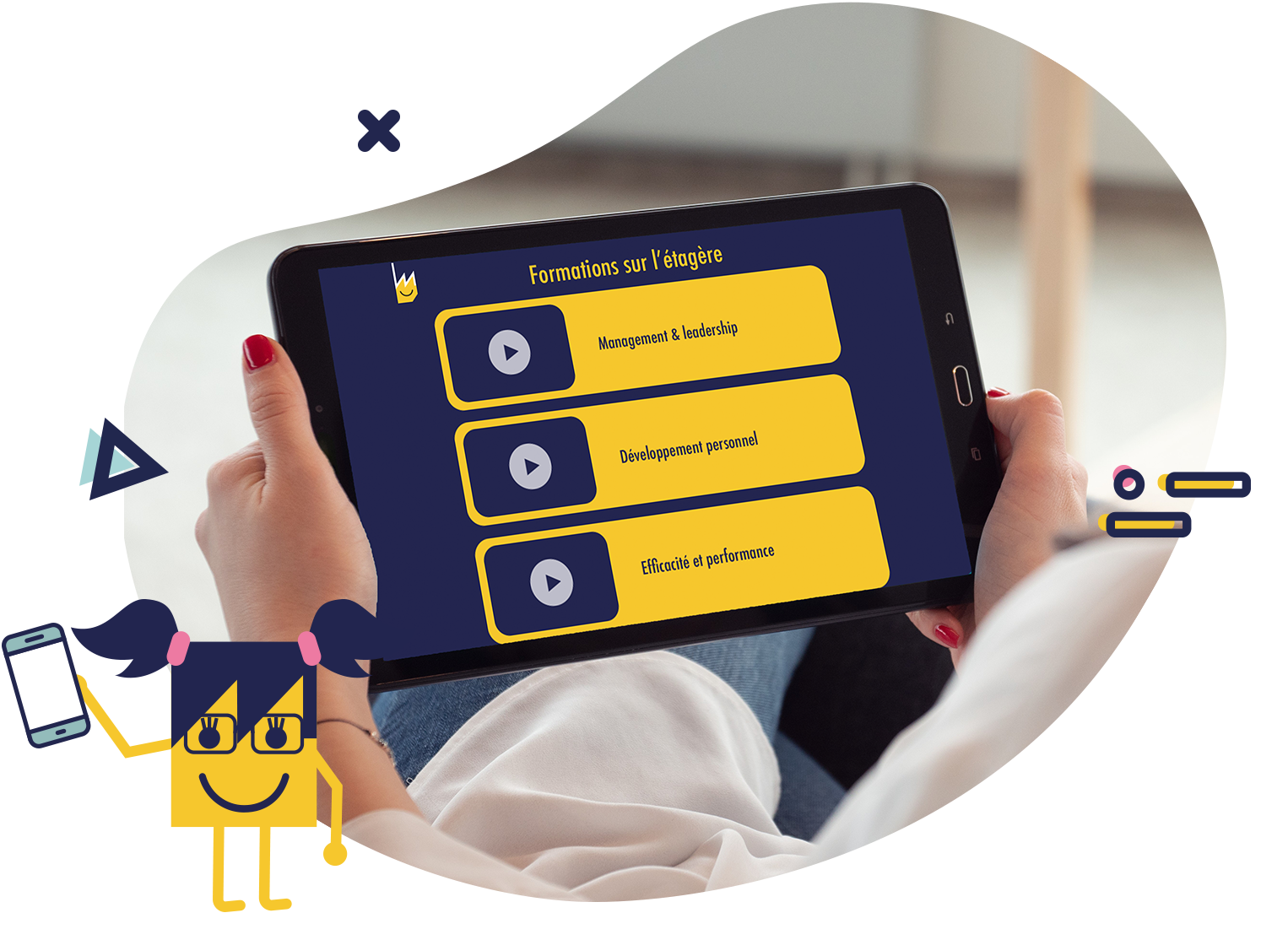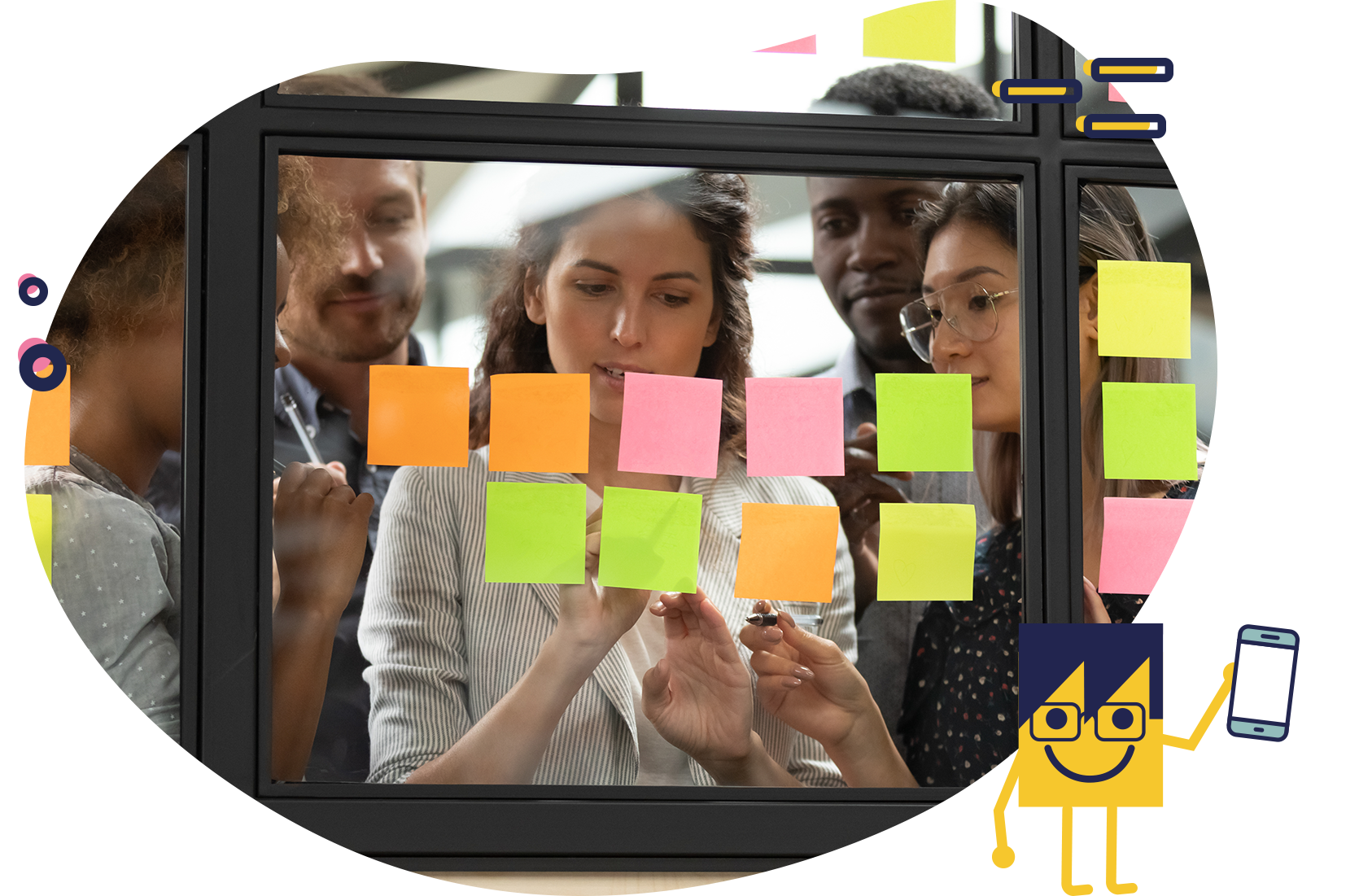 The benefits of mobile learning

Short format

Memorization

Gamification
An overview of the available modules
Enter your email address to receive the complete catalog:
N°1 mobile learning solution
Digital training with Happiness Agency:
In French and English
An engaging user experience
24-hour deployment
A controlled training budget
Everyone at their own pace
Each training module consists of:
Video
Game
Quiz
Illustration picture
Quotes cards

"You may have all the skills, but if you don't have the right attitude, you won't succeed."
Why choose mobile learning?
Mobile learning is perfectly suited to the new hybrid work methods. Each employee can access his or her training programs anywhere, at any time, even offline.
ATAWADAC: Any Time, Any Where, Any Device, Any Content
Digital training and micro learning are two essential choices for developing the behavioral skills that are so important: soft skills. Isn't it time to upgrade your Learning Management System (LMS)?
Soft Skills: top 15 key skills according to Forbes magazine*
The vision, the visualization
All generations use mobile learning


Gen Y born between 1980 and 2000
Gen X born between 1965 and 1979

Baby-boomers born between 1946 and 1964