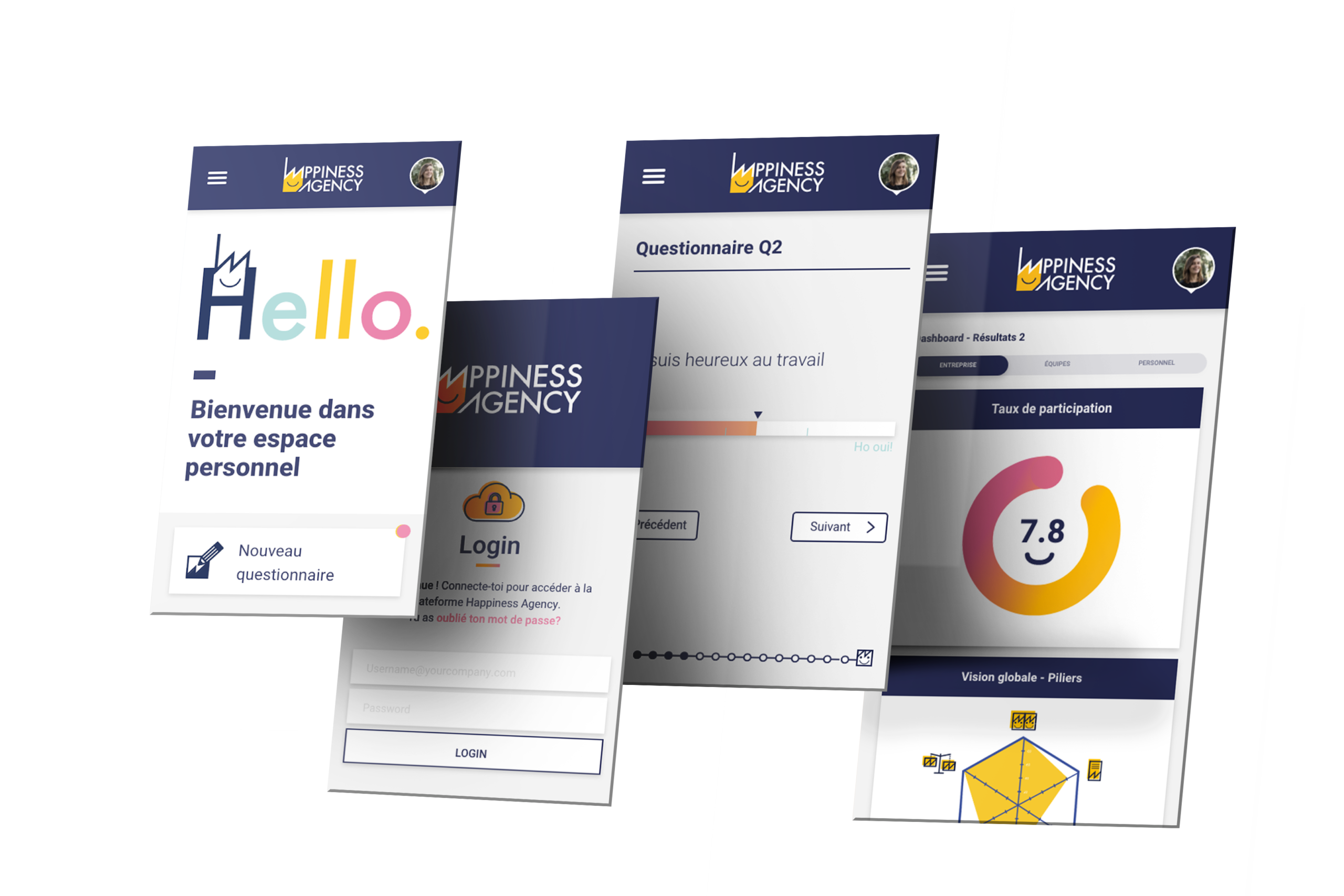 Boost your productivity with the Lil Pulse solution. The aim of Happiness Agency is to ensure that each employee is a brand ambassador. We have that true belief to make the employee engagement a genuine growth engine for your teams and your company.
Develop the feedback culture to ensure your team is onboard. It surely helps to understand the situation and to make the best decisions.
Lil Pulse
presentation video
A solution and pricing adapted to your needs and the size of your company :
micro and small entreprises
medium-sized businesses
large companies & multinatiolals
Remote teams
transformation programs
High absenteeism rate
High turnover rate
Team building
Tense social climate
Quick
Use fast and fun surveys to reach a high level of participation.
Anonymous
Be reinsured, all results are personnal and anonymous.
Secure
Sleep well, your data is protected and never shared with anyone.